​A Best Friend, An Angel for Life...
All You Need Is Love
... and a big heart!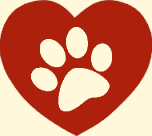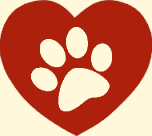 This February, please open your hearts to help the numerous senior dogs currently in Abandoned Angels Cocker Spaniel Rescue's care. Left to die in shelters, or simply found abandoned and alone on the streets of New York City, these poor old souls have nowhere else to turn but Rescue. They have dedicated their lives to families who let them down when love and care was needed most: the twilight of their lives. Many of these dogs have not been vetted for years. They come to us in terrible shape and are costly to rehabilitate. Please help us to provide these vulnerable seniors with the medical care they so urgently need by participating in our Valentine's Day fundraiser.
To give these sweet souls a second chance at life, please purchase a raffle ticket below. Three lucky people will win a prize, while some very needy dogs will find themselves vetted from head to toe.
​
From the bottom of our hearts, we thank you.
This sweet senior named Chanel was found as a stray and brought to the Manhattan shelter where she had a seizure and exhibited other neurological symptoms. She was rushed to our vet where she is currently being evaluated. Poor Chanel needs full blood work and an MRI to determine what is causing her symptoms.
Eliza was also a stray roaming the streets before being brought to the Manhattan shelter. This gentle 8-9 year old has a mammary tumor that must be removed and biopsied. Eliza also needs full blood work and a professional dental cleaning to address the severe tartar that has built up on her teeth over the years.
You can help Chanel and Eliza by purchasing a raffle ticket below!
Remember, 3 lucky people will win a prize!
GRAND PRIZE: Mrs Beasleys Premier Basket - 116 pieces
(a $160 value with shipping costs)
This classic bakery basket is overflowing with freshly baked muffins, brownies and cookies! We've included rich chocolate truffles, snack size muffins, brownies, crunchy cookies and gourmet cookies.
2nd PRIZE: $100 American Express Gift Card
3rd PRIZE: $50 Amazon.com Gift Card
CLICK A PAYPAL BUTTON BELOW TO PURCHASE!
In lieu of PayPal, you may also send a check* to:​
​
Abandoned Angels Cocker Spaniel Rescue, Inc.
February Raffle​
P.O. Box 545426
Flushing, NY 11354
All donations are tax-deductible.
*Please allow for mail delivery time. All entries must be received no later than February 21, 2015.
Three lucky winners will be chosen at random on Monday, February 23rd. Winners will be notified via email to collect their winnings. Their names will also be announced on our Facebook and Twitter pages.