​A Best Friend, An Angel for Life...
Enter our
"YOUNG AT HEART"
​Raffle!
(Because love has no age limit).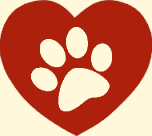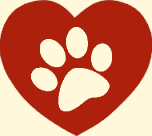 This February, please open your hearts to help several senior dogs that are in Abandoned Angels Cocker Spaniel Rescue's care. Left to die by their heartless families, or simply found alone on the streets of New York City, these poor old souls dedicated their lives to their families only to find themselves hopeless in the shelter. With your support, we can get these dogs the proper medical care that they so desperately need (and deserve).
​
Please help us give these sweet souls a second chance at life by purchasing a raffle ticket below. Three lucky people will win a prize! ​
​
From the bottom of our hearts, we thank you.
This sweet senior, Chip, was so severely neglected that his eyes are bulging from glaucoma. He arrived to our rescue with X-rays in paw for a mass on his abdomen. We also just learned that he has an enlarged heart and will need a full cardio workup in addition to all of the other necessary medical care he needs. ​
Tammy is a 12 year old Cocker Spaniel turned into the shelter as a stray. Hers is the face that breaks a thousand hearts. Of course, with all the love she has to share, she puts them all back together again in no time at all. Happy Valentine's Day from Tammy XXOO
Found lying on the street, unable to move his hind legs, Prince suffered some kind of spine injury. Our vet recommended he be brought to an emergency hospital for evaluation. While there, doctors found a leaky valve in Prince's heart. Prince is currently resting comfortably in a foster home and taking daily heart medication. He is being monitored 24/7 and will soon see the vet again to determine whether or not spine surgery is in his future.
Fourteen year old Buddy was surrendered by his owner to the Manhattan shelter. He is scheduled to arrive to our rescue this week. Judging by his shelter photo and the fact that he was dumped by his family, we expect Buddy to have several medical issues that have not been addressed.
This handsome 10 year old purebred Cocker Spaniel found himself surrendered to Animal Care and Control of New York City by a "family" who had come to feel he was simply "too old" to have a place in the hearts anymore. The adoption prospects for older male dogs, particularly those who are black in color, are indeed very slim.​
You can help our seniors by purchasing a raffle ticket below!
Remember, 3 lucky people will win a prize!
GRAND PRIZE: Mrs Beasleys Snack Basket - 80 pieces
(a $125 value with shipping costs)
A deliciously popular basket overflowing with a cakes and cookies! The perfect addition to your event or special occasion. We've included rich chocolate truffles, over stuffed and snack size muffins, cake slices, crunchy chocolate chip cookies and gourmet cookies complete with a gingham napkin.
2nd PRIZE: $50 American Express Gift Card
3rd PRIZE: $25 Amazon.com Gift Card
CLICK A PAYPAL BUTTON BELOW TO PURCHASE!
In lieu of PayPal, you may also send a check* to:​
​
Abandoned Angels Cocker Spaniel Rescue, Inc.
Valentine's Day Raffle​
P.O. Box 545426
Flushing, NY 11354
All donations are tax-deductible.
*Please allow for mail delivery time. All entries must be received no later than February 15, 2013.
Three lucky winners will be chosen at random on Saturday, February 16th. Winners will be notified via email to collect their winnings. Their names will also be announced on our Facebook and Twitter pages.